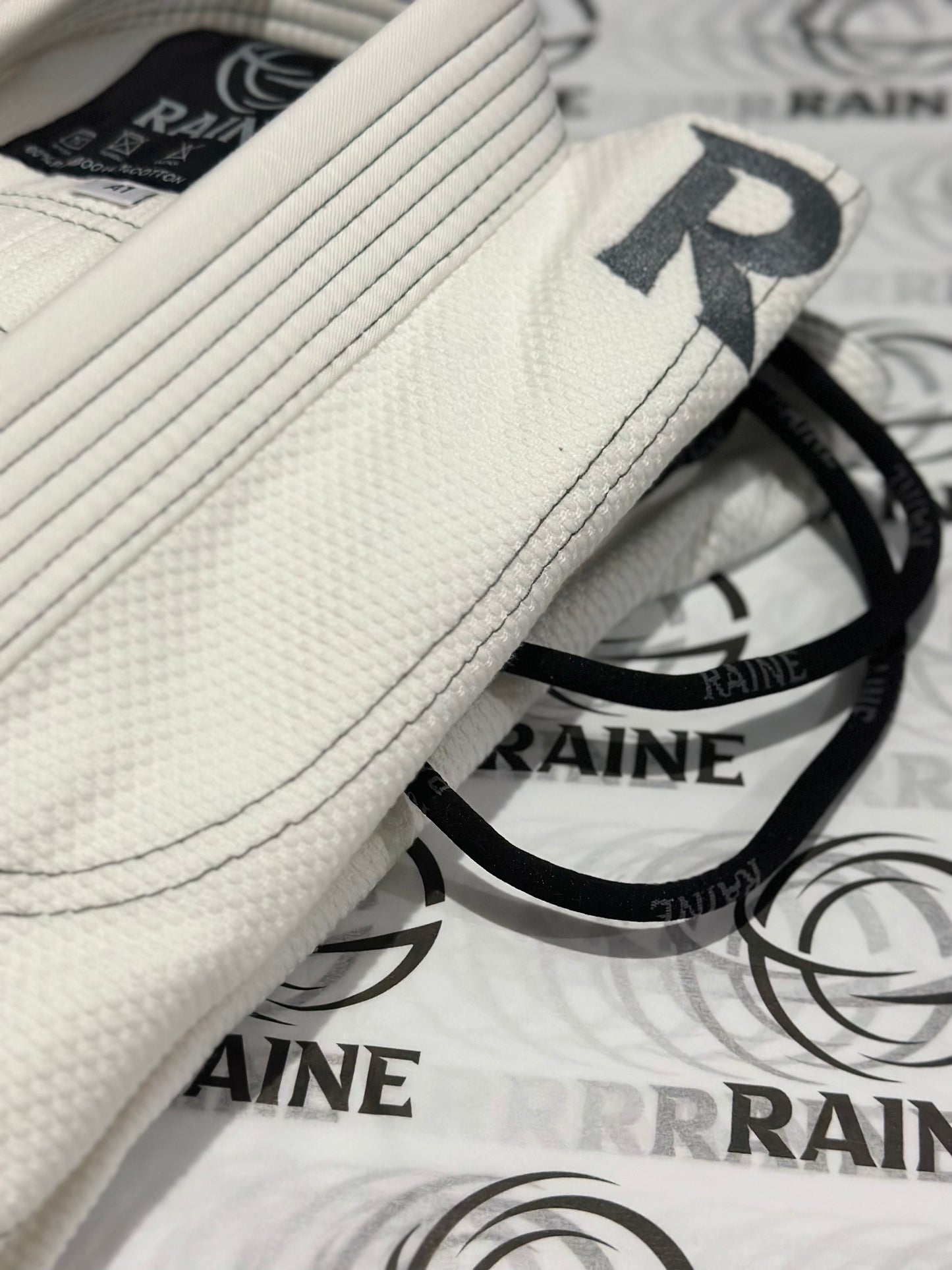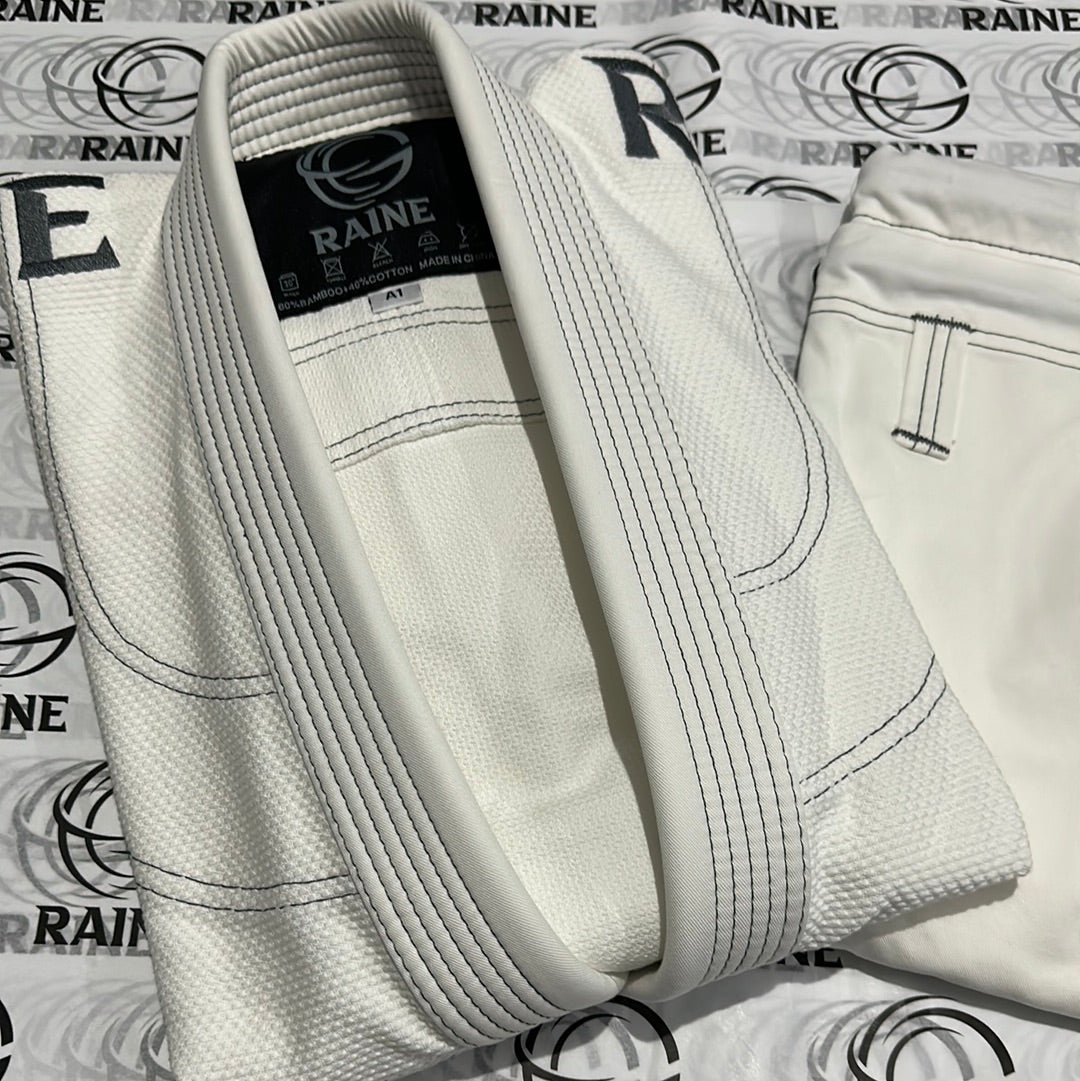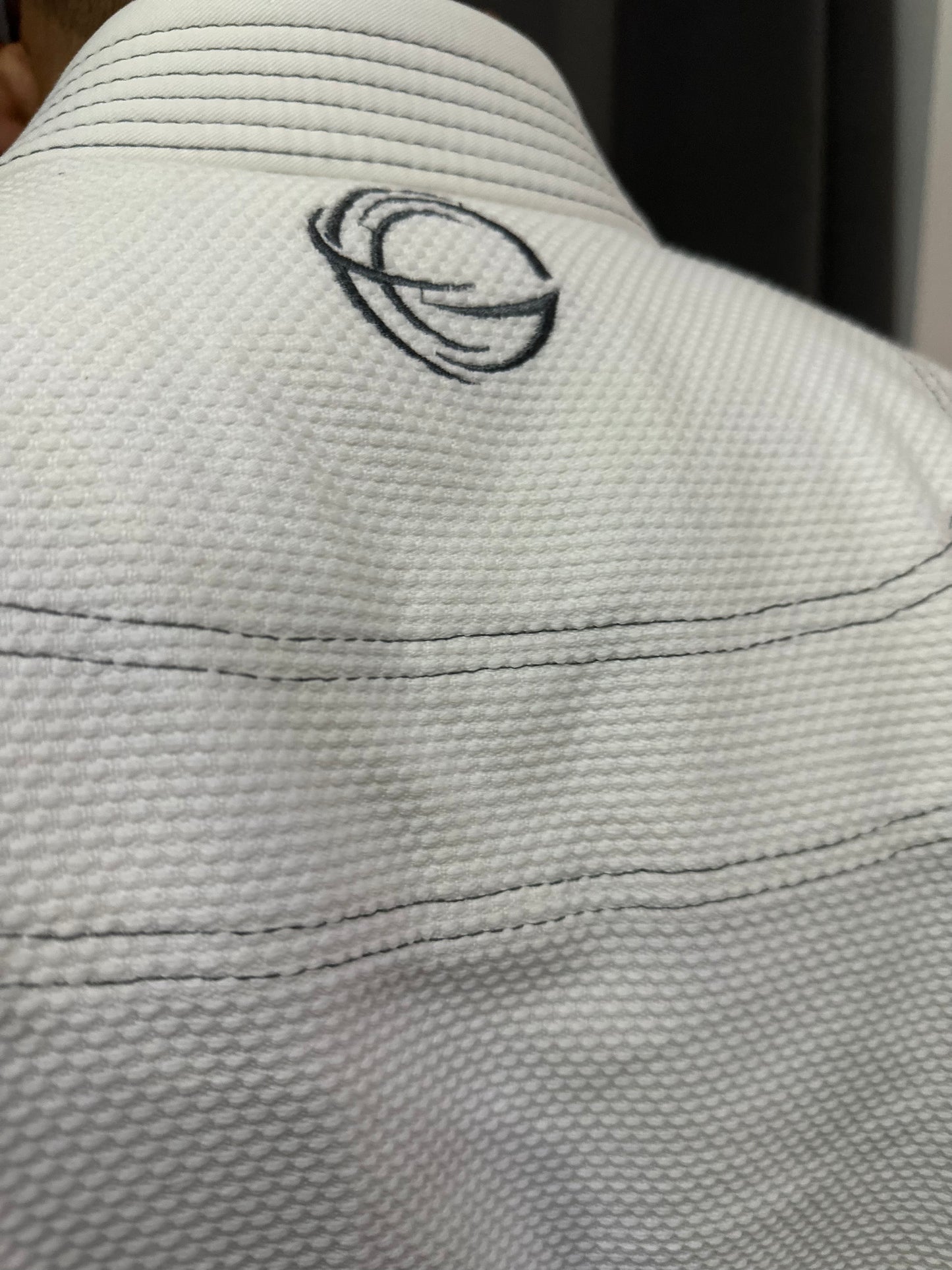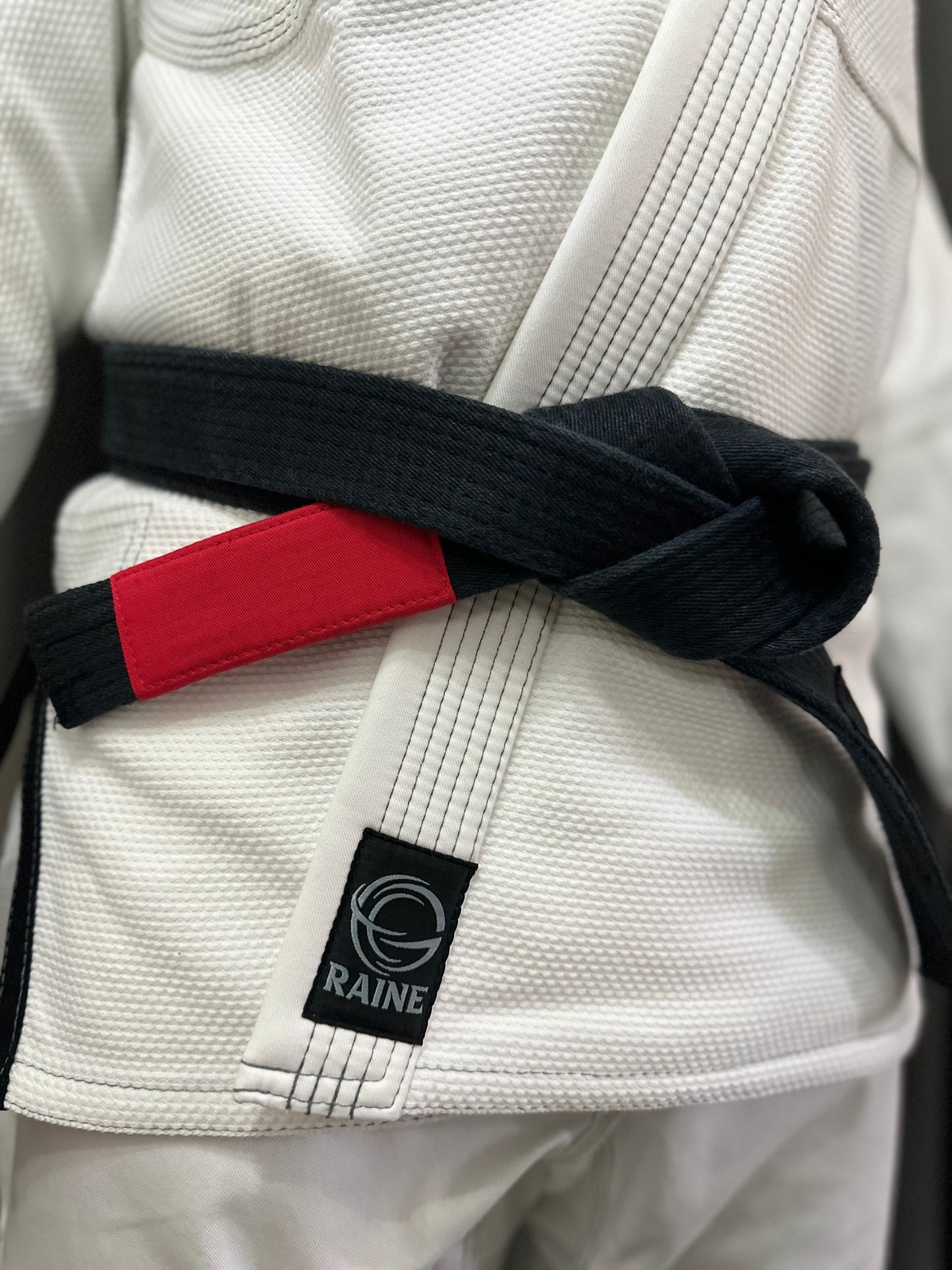 Bamboo BJJ Gi - White
Get it before it's gone 🚨 Only unit remaining
Regular price

$161.00

Sale price

Unit price

per
This exclusive Bamboo Gi White is unmistakably a masterful creation of sustainable luxury. Crafted from sustainable bamboo fabric, this Gi boasts superior breathability and comfort for a refined and elevated experience.
For a radiantly stylish look and uncompromising comfort, this Gi is a must-have.
350gsm
60% Bamboo + 40% Cotton
White with black stitching and grey embroidery, it comes with a RAINE Gi bag. 
Take special care when washing and drying to maintain its unique properties and avoid shrinkage or warping.
I have just got a Bamboo gi,fantastic. I already have a hemp gi, which is fantastic too. But I needed another competition gi, the bamboo gi fits the bill.
Field tested it this week in the club, brillant ,light and strong. Really comfortable, fit is spot on.
Another hit from Raine!
5 Star Trustpilot review from Scott B.
What are the benefits of wearing a Bamboo BJJ Gi
A BJJ (Brazilian Jiu-Jitsu) gi made from bamboo fibres has several unique qualities, given the inherent properties of bamboo fabric:
Anti-Bacterial: Bamboo naturally has anti-bacterial properties, which would be beneficial in a BJJ gi since the sport involves close contact and can be sweaty. This feature could help in minimizing odour and ensuring hygiene.

Softness: Bamboo fabric is known for its softness, which might provide a comfortable experience when wearing the gi during training or competition.

Breathability: Bamboo fibres allow the fabric to be breathable, ensuring the wearer stays as cool and dry as possible during strenuous activities.

Eco-Friendly: Bamboo is often promoted as a sustainable option due to its rapid growth and minimal need for pesticides and water during cultivation.

Moisture Wicking: The moisture-wicking properties of bamboo could help in absorbing and evaporating sweat rapidly, keeping the practitioner dry.

Durability: Bamboo fibers can be quite strong, which would be important for the pulls and tugs that a BJJ gi has to withstand.

Hypoallergenic: Bamboo fabric is also hypoallergenic, making it suitable for individuals with sensitive skin.
Raine Clothing Reviews
Fab all round!
Great cause and environmentally friendly. Raine fightwear have maintained consistently and affordable prices.
The quality of the items we have purchased have always been good and very comfortable for both Gi and Nogi.
I'm happy customers and definitely will recommend to my gym mates and friends.
I've purchased a few items from Raine and I must say they have exceeded my expectations, I wear my Raine Beanie constantly and my No-Gi set is amazing. I've also had the pleasure of meeting the owners, who seem to be genuine, down to earth people and committed to their ethos. Highly recommend!
My 2 sons trains Brazilian jui jitsu & wrestling 6 days a week, and this is honestly the best gym wear around, Bobby and henry love wearing it, it's comfortable and durable... also eco-freindly, the hoodie and t-shirt are great too, quality of the clothing is second to none.. this is definitely our go to for gymwear.
The quality of the products is just amazing and extremely comfortable for both kids and adults. If you want to feel comfortable whilst exercising or training BJJ, MMA, boxing and Thai boxing RAINE is the right place to get your clothing from. And plus you'll be helping to save the planet 🌎. Also the customer service is just A*; I couldn't recommend the brand enough is just amazing.
Really professional company. Great service and even better products. The classic hoody and original joggers have been favourites of mine the past 6 months, super comfy and great fit. Just think it's really awesome what these guys are doing making sustainable clothing!
Kit arrived promptly and wrapped in eco friendly packaging. Really friendly and high quality products. Couldn't find a single fault.